Identify performance bottlenecks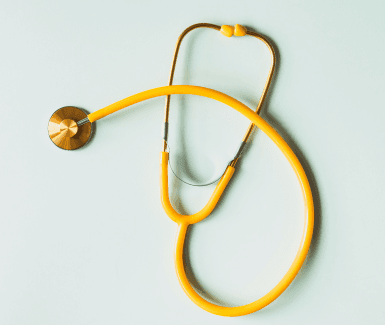 What do we identify?
At Iron/Out, we work with four predefined steps to create better site performance: we measure, we identify, we implement and we prevent, so your website keeps performing well. After two to four weeks of measurement, we analyse the data and identify key performance issues. From there, we will be able to generate a performance guide and roadmap.
With our performance guide and the roadmap, your development team is capable of solving the most pressing performance bottlenecks.
How do we use the measurements in our analysis?
In order to identify performance bottlenecks, we analyse data collected in the measurement phase. This data includes response time information, visual stability and interactivity. By analysing this data, we are able to identify areas where the website is not performing as smoothly as it could be. In some cases, these bottlenecks can be resolved by making changes to the configuration or code. In other cases, they may require more extensive changes, such as redesigning certain elements on the website. 
What can you expect?
Deep analysis of performance data, your website (templates) and other resources;
All bottlenecks in a performance guide and share insights with you;
Proposed solutions depending on your key page templates, competitors and performance goals;
A presentation from the results to all stakeholders;
A roadmap proposal based on time versus effort.
What deliverables do you get?
All the performance issues and the solutions will be gathered in a clear performance guide. This guide will serve as a reference: provides input for defining a roadmap and describes user stories. The performance guide is a working document which can also be used in a later stage to find solutions when the same issue unexpectedly would occur again. 
We will provide you: 
The performance guide with all the issues and the solutions to solve them.
A presentation to all stakeholders, containing a non-technical summary of the performance guide. 
A roadmap proposal based on effort vs impact which helps you prioritise all to-do's. 
FAQ - Identify
What do we need from you?

Once our measurement tools are in place and we have gathered the data we need, we can work quite independently from your team. However, we do need some time from relevant stakeholders that are involved in the development of the website. It helps us to know who has control over the website and what role they have.
In what form will the performance guide be delivered?

The performance guide is delivered as a monday.com board to which all stakeholders have access. In this board, you will find all findings and optimisations for analysed performance bottlenecks.
How are priorities for solving performance issues determined?

Based on the PIE framework, we prioritise which optimisations your development team can start with immediately. This serves as a starting point for completing a performance roadmap.
For which stakeholders/roles are the results of this phase relevant?

Generally, we like to see design and UX leads involved alongside product owners, frontend and backend lead developers.
Logical next steps
With the help of our performance guide your development team will be able to solve the most pressing issues in the right order, from highest impact to the lowest. However, we can also help them proactively with solving the issues in our implementation stage. Once the first iterations of performance improvements have been implemented, it is time to prevent any downfall with our prevention stage:
Measure
Measuring is a first step we take that provides insight into the current state of your site and your visitors' behavior as a result of that state.
Implement
We can support the implementation of the performance solutions by joining your development team and help them fix performance issues efficiently.
Prevent
Our prevention stage is all about being ahead of performance issues and support your organisation dealing with them in a proactive way.